Mattresses serve a great role in your life as you seek rest after a long day full of activities. Therefore, you must take time to determine the right one for you. The main point to note when shopping for an ideal mattress is the correct size for your bed. 
Twin mattresses come in varying sizes, and it's best to first research more on this before you choose one. There are two main types to explore, namely Twin and Twin Xl, and the biggest difference between them is mattress size.
While the two mattresses' width is similar, they have a difference when it comes to the length. If you're tall, the best type between the two is the Twin Xl mattress. Also, it's worth noting that the width is generally between 38/39′, meaning the mattress is only suited for a single person.  If you've wondered how long a twin xl is, keep on reading!
For the most part, many people opt for Twin mattresses as the first mattress for a single bed, daybed, or bunk bed for a growing child. A twin-size mattress is the best option when furnishing a guest room where only one guest is staying.
While a Twin mattress and a Twin XL mattress share similarities, what sets them apart is a significant difference worth noting. By exploring this, you can make an informed decision on the one that best suits your needs. Also, explore the comparison table to view how they both stack against each other.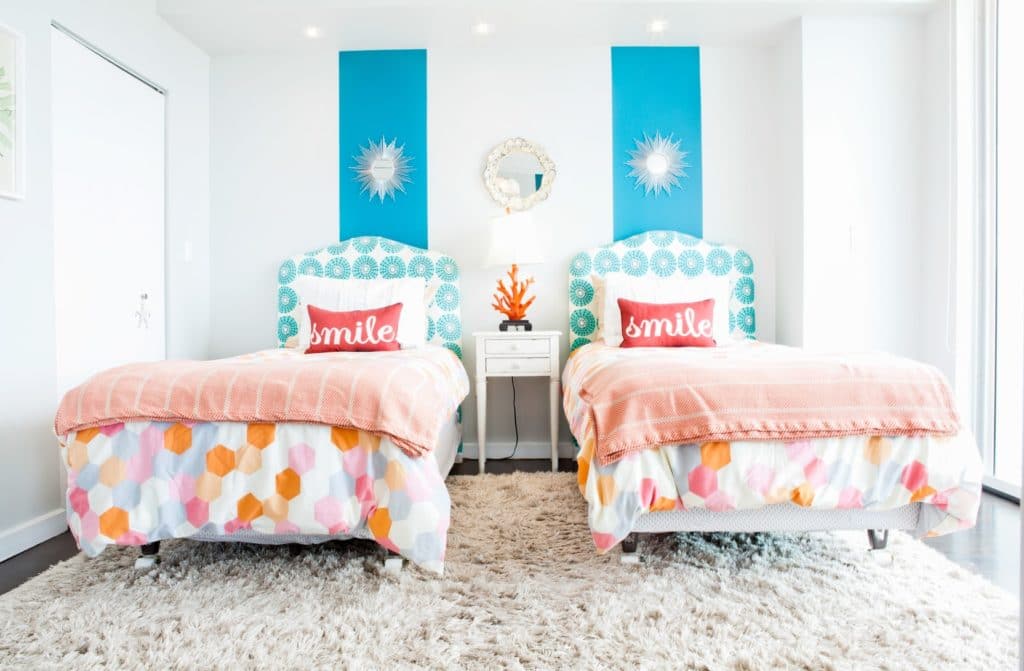 Twin vs. Twin XL Comparison Table
Twin Mattress
Twin XL Mattress

Width

38/39 inches

38/39inches

Length 

75 inches

80 inches

Pricing 

Affordable

Slightly Expensive

Use

Growing Kids

Bigger Kids and Single Adults

Advantages

Cheaper

Easier to find beddings

Longer 

Ideal for a Queen Bed

Disadvantages

Not ideal for tall people or kids

Expensive

It doesn't have a range of beddings
From the table, the biggest difference between the two mattresses is the length. Also, it's worth noting that Twin XL is more expensive. While the two share the same width of 38/39 inches, lengths differ. 
It might seem like a small difference, but it can affect even the type of bedding you opt to use on each bed. You can also determine who can sleep on the Twin XL and who is best suited for the Twin. Most people above six feet tall are perfect for the Twin XL, while those under preferring the Twin model. 
Next is an in-depth look into each part of this comparison table to better understand the two mattress models. 
In-depth Look into Twin and Twin XL Models
How Long is a Twin XL Mattress
Purchasing a standard Twin mattress mostly depends on the size you want to buy, which is obvious when you look at the comparison table above. 
First, you have a regular twin mattress, it may seem ideal, but it is not suited for a taller sleeper. It's a model that measures 38 inches in width and 75 inches in length. With these measurements, it's the ideal mattress to buy for your kids' beds before they reach high school. 
Buy the mattress as soon as they leave the crib, and it'll serve you for a long time before they move on to a longer bed. Given the smaller size, it's a good purchase when you want to fit two beds in one small room. The Twin model saves space and leaves room to move around even in smaller spaces. 
As for the Twin XL, its width still suits a smaller setting like a college room or your first apartment. Also, you can use it in the guest bedroom when entertaining a single guest in your home. It measures 38 inches in width and 80 inches in length, taking up more room. 
So once your kid gets to high school and gets a growth spurt, you can switch up the Twin for the longer Twin XL. If the room is bigger, you can fit in two Twin XL models for two guests, students, or children. 
Pricing Difference
Given that the two models are different, it's no surprise that they vary in terms of pricing. While the Twin is more affordable, the Twin XL is more expensive. Even when it comes to the bed, you note that the difference in length makes the Twin XL pricier. 
As for bedding, there's a slight difference also in terms of pricing. However, it's so small that you might not even notice it as you shop for accessories. Getting Twin beddings is easier, and you can find them at any store near you. As for Twin XL, you might need to shop around for some time. Also, their pricing will be a little high. 
Snug
Twin or Twin Xl mattresses are comfy & snug. Due to its impeccable design, your child will feel comfortable throughout without any discomfort. 
It's best for guests who find it difficult to fall asleep in different beds apart from their own. Given the XL Twin's extra length, you're guaranteed comfort and extra room to stretch yourself during the night. 
Size of Rooms for Twin Mattresses
Not every room size is ideal for the Twin and Twin Xl models. Ensure you take measurements of the intended spaces before you purchase the bed and mattress.
For the standard Twin model, the correct room size is 10 feet by 10 feet if you want to fit in 2 Twin size beds in a room. For only one, you can fit it in a 7feet by 10 feet room, which is the same measurement for a single Twin XL bed. However, you need to check if this will leave ample room to move about in the room before getting the Twin XL.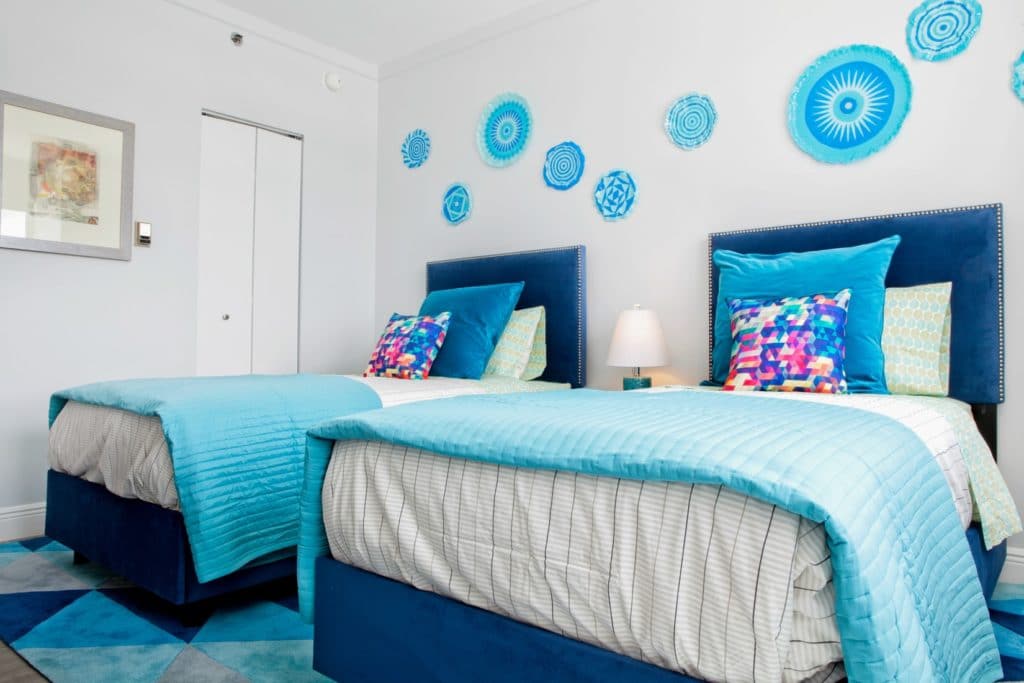 Pros and Cons of Twin and Twin XL Models
Pros of a Twin Mattress
Well-priced

Easy to find in a store near you

Ideal for most small-sized rooms

Lightweight
Cons of a Twin Mattress
Only suitable for one person

Short for taller kids or adults
Pros of a Twin XL Mattress
Longer fitting, perfect for taller kids and adults

Suitable for a smaller room

Not heavy and can be easily flipped or moved
Cons of a Twin XL Mattress
More expensive

Not easy to fit two in a small room
Already picked out your bed? Add a mattress topper to make it extra cozy & comfortable.