In general, dorm rooms, guesthouses, and even some married couples use a twin or twin XL bed size. Yet, many people tend to confuse the name as they believe it to be a set of two beds.
A good night's rest is crucial for anyone who wants to function well and stay productive each day. As such, mattress size does matter. It can aid in quality sleep. These sizes can get quite tricky when you are considering a new bed.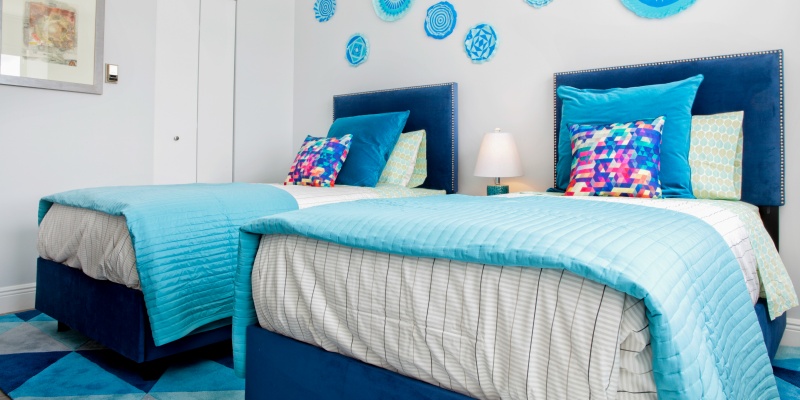 So, Why Is It Called A Twin Bed?
Choosing the right bed usually depends on budget and space constraints. If your child is going to college, someone may have recommended a twin or twin XL bed. The twin mattress size is popular for teenagers and college rooms. Hotels also tend to use this bed.
When you arrive at the bed shop, you will find a whole range of sizes from twin to California king bed. Here is the full breakdown of all the bed sizes:
| | |
| --- | --- |
| Bed Name | Size Dimensions |
| Twin bed | 38" x 75" |
| Twin XL bed | 38" x 80" |
| Double bed | 54" x 75" |
| Queen size bed | 60" x 80" |
| King size bed | 76" x 80" |
| California king bed | 72" x 84" |
Married couples bought twin beds in pairs pre-1950, resulting in the name. Sleeping separately was believed to be healthier than sleeping in the same bed.
The popularity of the bed today is due to the ability to fit into small spaces. This gives more floor space in dorm rooms or children's bedrooms.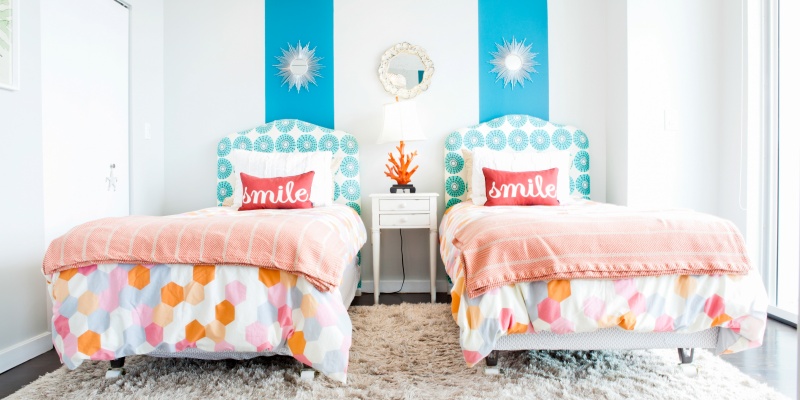 Do They Come In Pairs?
Twin beds don't always come in pairs anymore. While this was originally the case, today these beds come separately. Yet, some people do buy two to create double rooms.
This works well in shared college rooms, children's rooms, and guesthouses. Or in any case where two people are sharing a room but need separate beds.
You could also buy two twin beds and create a bunk bed setup. This offers more floor space in tight rooms. While the twin bed is quite common, it is a bit tight for adults who need some more wiggle room. This is why the most comfortable bed for a single adult is a double bed. The queen-size bed is perfect for a couple sharing.
Twin Mattress Vs Single Mattress – Are They The Same?
A twin mattress and a single mattress are the same sizes and the only difference is the name. Their original purpose is the reason for the name.
Single beds are best for a single person, whereas twin beds were generally bought together. These twin beds find use in shared rooms.
Why Do Colleges Use Twin XL Beds?
Colleges often use twin XL beds because of the smallish dorm room sizes. The rooms are compact so students don't spend all their time there. Colleges build large communal spaces for students to sit together instead.
The bedroom was merely a place for sleeping. So, the best fitting bed was the twin bed whether it was a single or double dorm room. The rooms have grown to some extent over the years. As such, the twin XL bed is now the best fitting option.
In most cases, students choose a twin XL bed as it has an extra five inches on the bottom. This gives them more legroom.
Do You Need A Twin XL Comforter For College?
Buying bedding for twin and twin XL is fairly simple as most sheets and comforters have the right labels. You will need to buy twin bedding for a twin bed and the XL for the twin XL.
The bedding you buy will depend on the college bed sizes. You can buy an XL comfortable for a twin bed. Although the edges may hang over the frame, this shouldn't be a problem unless you use it on bunk beds.
Conclusion
A twin bed is perfect for small rooms or in the instance of a shared room. It maximizes floor space and gives a comfortable sleep if you are not too tall.
The extra five inches on the XL is great for taller people and adults, which is why you will find these in some colleges. Always buy bedding that notes the size of the bed to ensure it all fits.